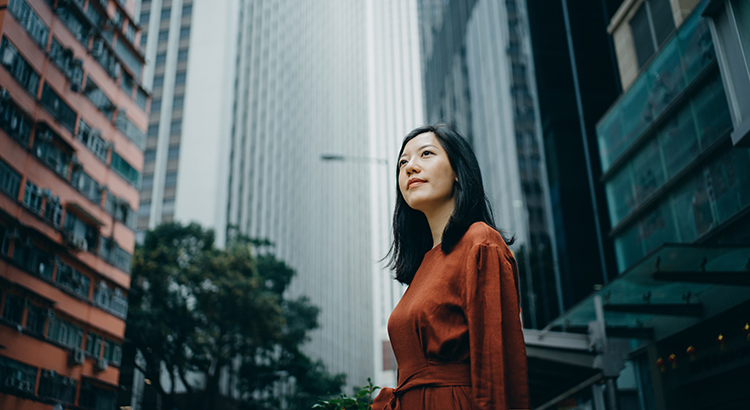 With the U.S. economy on everyone's minds right now, questions about the country's financial outlook continue to come up daily. The one that seems to keep rising to the top is: when will the economy begin to recover? While no one knows exactly how a rebound will play out, expert economists around the country are becoming more aligned on when the recovery will begin.
According to the latest Wall Street Journal Economic Forecasting Survey, which polls more than 60 economists on a monthly basis, 85.3% believe a recovery will begin in the second half of 2020 (see graph below):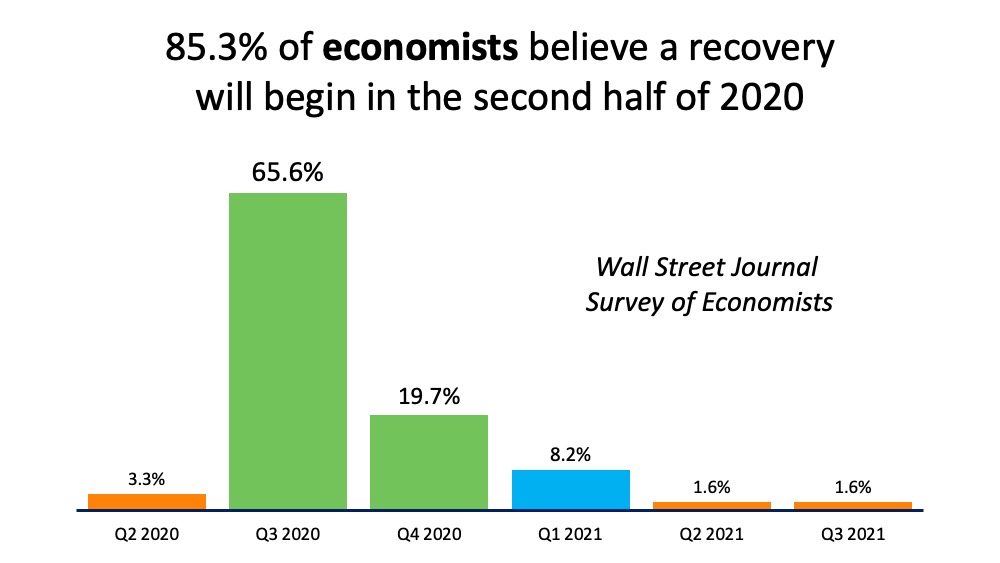 There seems to be a growing consensus among these experts that the second half of this year will be the start of a turnaround in this country.
Chris Hyzy, Chief Investment Officer for Merrill notes:
"We fully expect the economy could begin to pick up in late June and July with a strong recovery in the fourth quarter." 
In addition, five of the major financial institutions are also forecasting positive GDP in the second half of the year. Today, four of the five expect a recovery to begin in the third quarter of 2020, and all five agree a recovery should start by the fourth quarter (see graph below):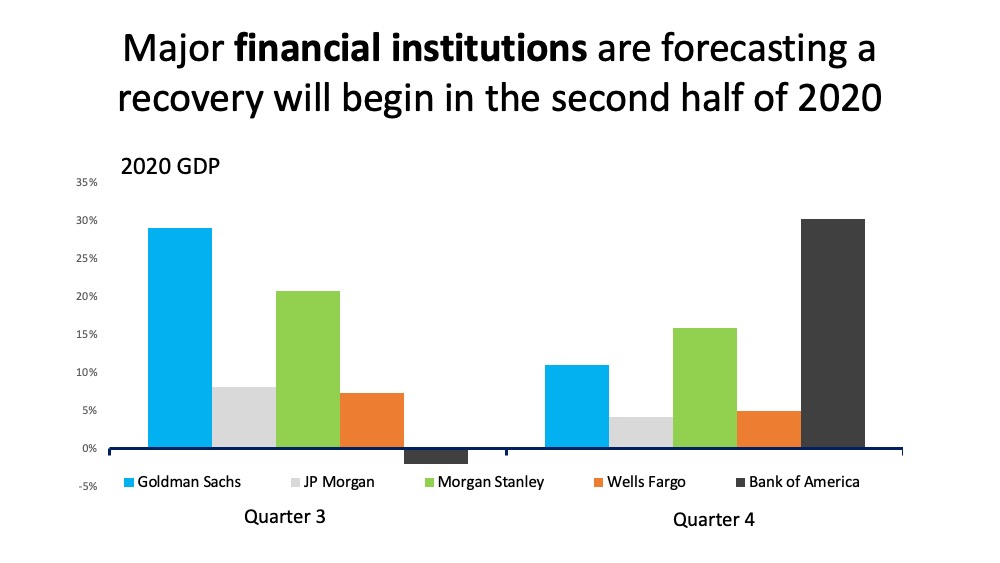 Bottom Line
The vast majority of economists, analysts, and financial institutions are in unison, indicating an economic recovery should begin in the second half of 2020. Agreement among these leading experts is stronger than ever.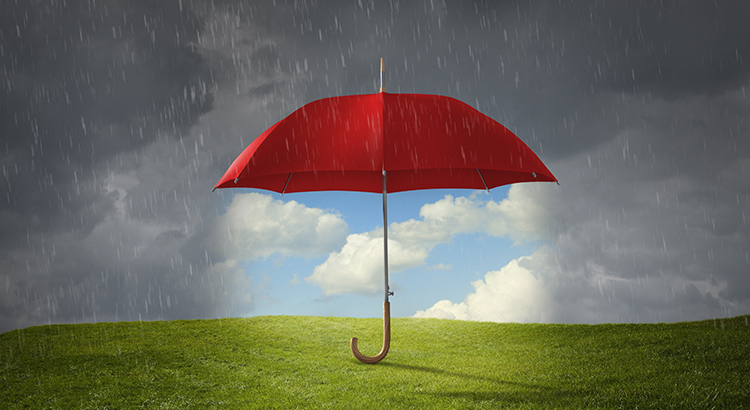 On Monday, the National Bureau of Economic Research (NBER) announced that the U.S. economy is officially in a recession. This did not come as a surprise to many, as the Bureau defines a recession this way:
"A recession is a significant decline in economic activity spread across the economy, normally visible in production, employment, and other indicators. A recession begins when the economy reaches a peak of economic activity and ends when the economy reaches its trough. Between trough and peak, the economy is in an expansion."
Everyone realizes that the pandemic shut down the country earlier this year, causing a "significant decline in economic activity."
Though not surprising, headlines announcing the country is in a recession will cause consumers to remember the devastating impact the last recession had on the housing market just over a decade ago.
The real estate market, however, is in a totally different position than it was then. As Mark Fleming, Chief Economist at First American, explained:
"Many still bear scars from the Great Recession and may expect the housing market to follow a similar trajectory in response to the coronavirus outbreak. But, there are distinct differences that indicate the housing market may follow a much different path. While housing led the recession in 2008-2009, this time it may be poised to bring us out of it."
Four major differences in today's real estate market are:
We must also realize that a recession does not mean a housing crash will follow.  In three of the four previous recessions prior to 2008, home values increased. In the other one, home prices depreciated by only 1.9%.
Bottom Line
Yes, we are now officially in a recession. However, unlike 2008, this time the housing industry is in much better shape to weather the storm.
Posted on June 14, 2020 at 9:06 pm
Will Qian
Posted in

Buyer's Corner, First-Time Home Buyer Tips, For Sale By Owner, Homeowner Tips, Housing Crisis, Investor Tips & Strategy, Market Trends, Recession, Seasonal Tips, Seller Tips & Strategy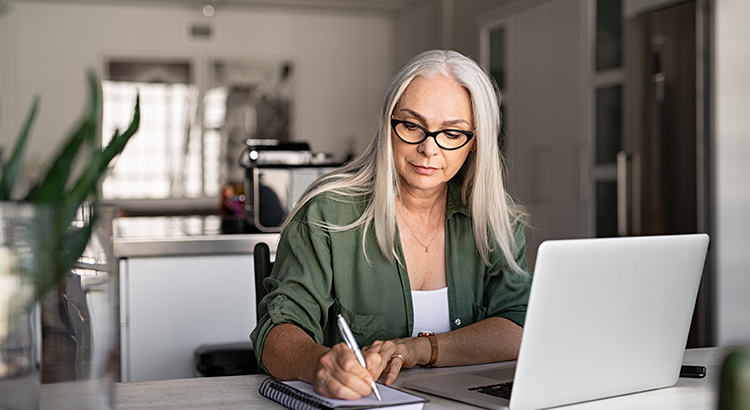 Through all the volatility in the economy right now, some have put their search for a home on hold, yet others have not. According to ShowingTime, the real estate industry's leading showing management technology provider, buyers have started to reappear over the last several weeks. In the latest report, they revealed:
"The March ShowingTime Showing Index® recorded the first nationwide drop in showing traffic in eight months as communities responded to COVID-19. Early April data show signs of an upswing, however."
Why would people be setting appointments to look at prospective homes when the process of purchasing a home has become more difficult with shelter-in-place orders throughout the country?
Here are three reasons for this uptick in activity:
1. Some people need to move. Whether because of a death in the family, a new birth, divorce, financial hardship, or a job transfer, some families need to make a move as quickly as possible.
2. Real estate agents across the country have become very innovative, utilizing technology that allows purchasers to virtually:
View homes
Meet with mortgage professionals
Consult with their agent throughout the process
All of this can happen within the required safety protocols, so real estate professionals are continuing to help families make important moves.
3. Buyers understand that mortgage rates are a key component when determining their monthly mortgage payments. Mortgage interest rates are very close to all-time lows and afford today's purchaser the opportunity to save tens of thousands of dollars over the lifetime of the loan.
Looking closely at the third reason, we can see that there's a big difference between purchasing a house last December and purchasing one now (see chart below):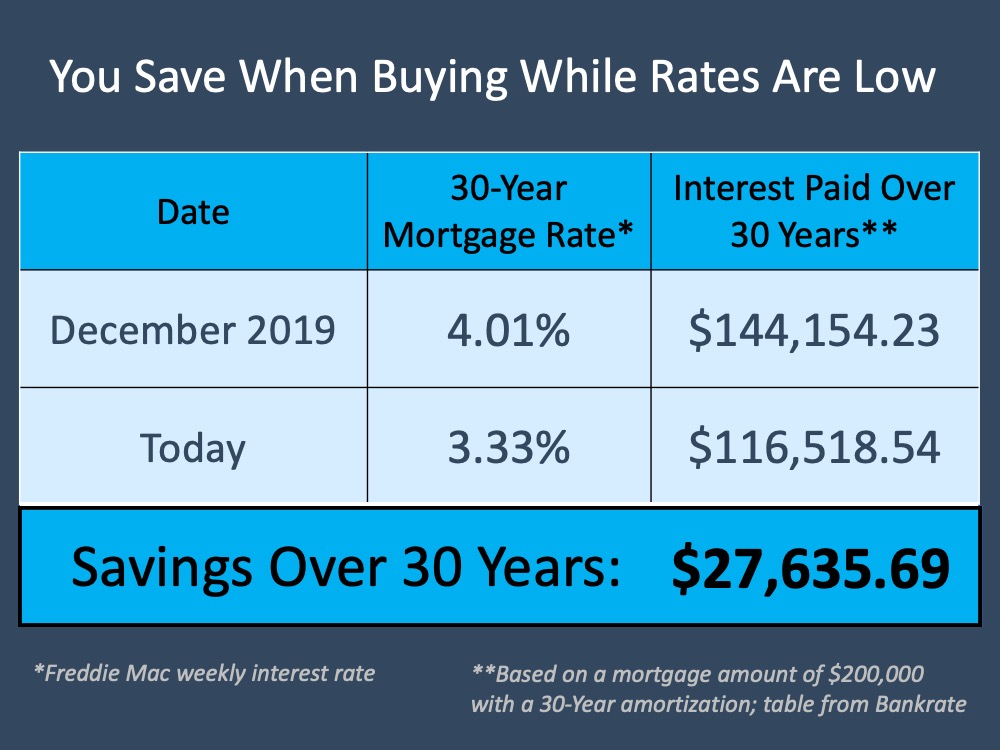 Bottom Line
Many families have decided not to postpone their plans to purchase a home, even in these difficult times. If you need to make a move, let's connect today so you have a trusted advisor to safely and professionally guide you through the process.